Lock Cage
Interlocking-Fusing-Cage System
In the event of instability of the lumbar spine and chronic pain in the back, as well as indication of immobilization of the vertebral bodies, an implant made of titanium alloy (Lock Cage) is inserted.
Indication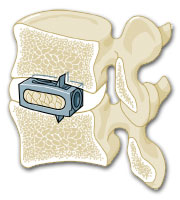 Lock Cage is used to treat vertebral disc disorders that make a height increase of the vertebral disc compartment and bone fusion of the vertebral motor segment necessary.
Examples
Degenerative vertebral disc disorders – therapy resistant back pain and nerve root compression.
Instability – foramen stenosis with vertebral disc following multiple operations.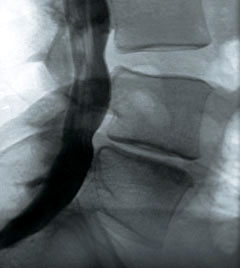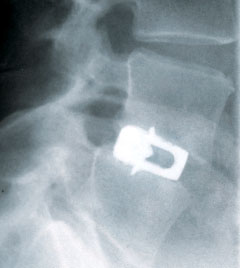 This post is also available in Deutsch.